- Low cost transfer/circulator pump

- Self priming

- Smooth pumping action

- Materials choice for good chemical compatibility

- Dry running capability

These pumps can be made so that they can be easily stripped down for cleaning or alternatively can readily withstand cleaning in place procedures at temperatures of up to 90°C. Hence the pump is suitable for a host of applications, including raw materials transfer, drum emptying, recirculation, filling machines, mixing and dosing, filtration, processing and sampling and can be used for food products such as batter mix, cake and pie filling, yeast mix, sauces, slurries and pastes.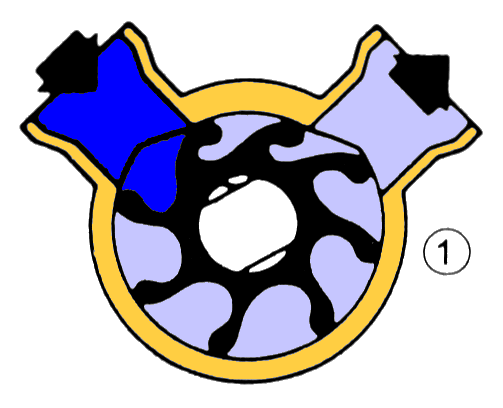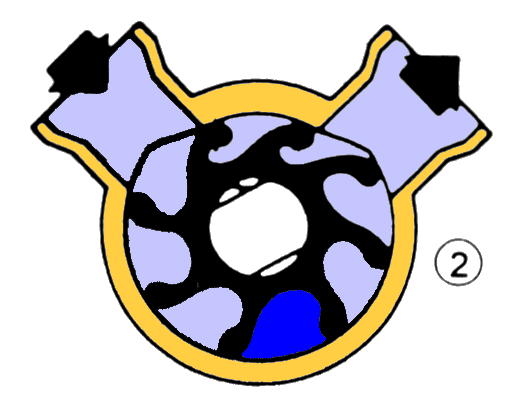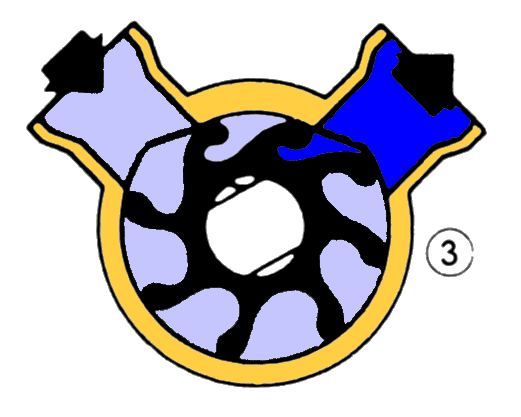 Flexible Impeller Pump Principle - At the start of the pumping process fluid is drawn into the impeller as the impeller fingers are allowed to extend outwards increasing the size of the cavity between fingers (1). The entrained fluid is then passed to the discharge port, transported between fingers of the impeller (2). At the discharge port the fingers of the impeller are deformed by housing to squeeze the fluid from the respective cavity (3).
The flexible impeller pumping principle offers a gentle pumping action which can handle delicate and shear-sensitive fluids, as well as thin and viscous liquids, yet will not break down soft solids. Neither is the impeller damaged by hard solids. An additional benefit is that the pump is self-priming and will operate above or below liquid level. It can start from dry and will purge pipes without creating air locks.